Whether you're remodeling an entire home or having trouble deciding between flat, egg-shell or semi-gloss, the Reardon Paint team can help. With over 30 years of experience in the residential sector, our team understands the importance of a great paint job – it can make a beautiful house feel like a home.
From touching-up to painting every square inch of your home's interior, the Reardon Paint team can handle any project. We'll do our best to work around your schedule and limit interruptions to your daily life. If you're working with other contractors, we can work alongside them without any problems.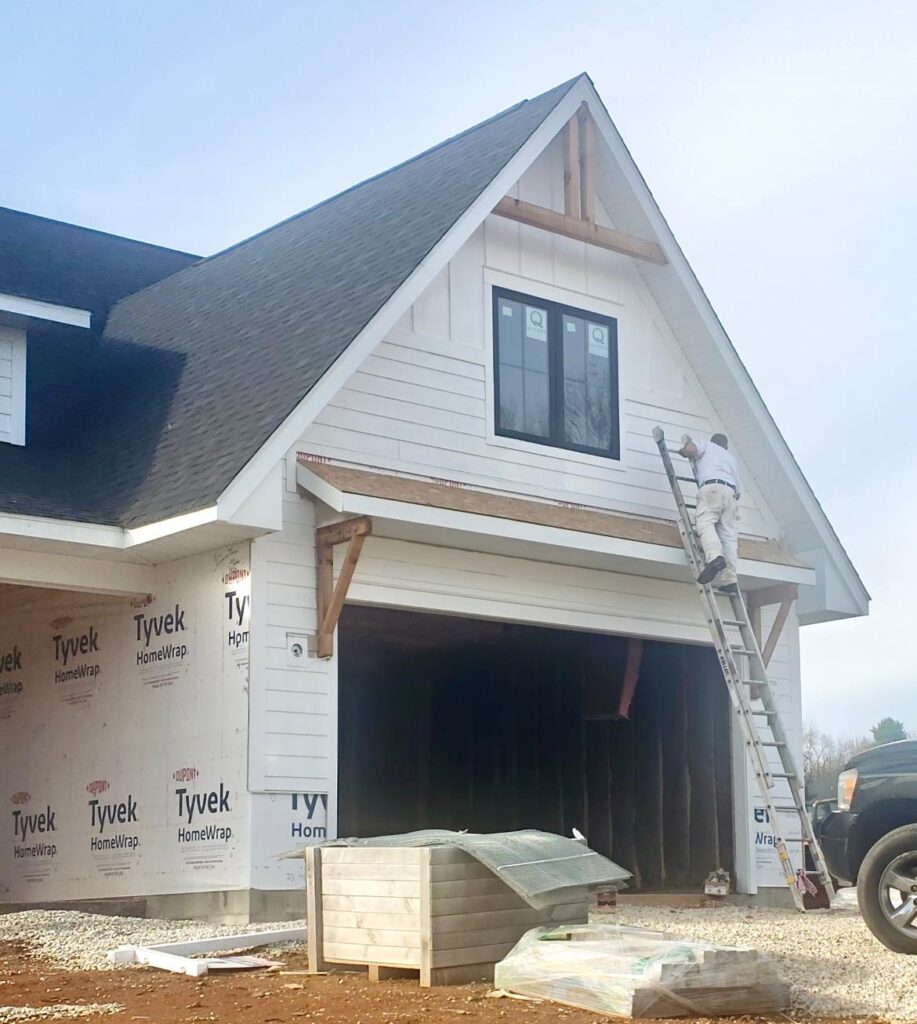 What does the process look like?
One of our reps will meet with you to discuss your vision for the project. We'll match colors, talk specifics, and make a clear outline of how your dream will be translated into reality.
Once the planning is squared away, our team will arrive and begin the prep work. That's laying down drop cloths, applying painter's tape, removing pictures and all other steps to ensure the only mark we leave behind is a great paint job.
After the process is underway, we'll check in with you several times throughout to make sure the work is in line with your needs. We'll make any necessary changes accordingly.
When the project is complete and we receive the thumbs-up from you, the cleanup begins. Our team won't leave a speck of dust or drop of paint in your house. It'll be like we were never there – except for your amazing new paint job, of course!
Reardon Painting isn't a 1-year wonder. We're always around so feel free to contact us anytime after the project for touch-ups, repairs, or entirely new projects.
What can you expect?
Clear communication
Easy scheduling
Quick response times
Extensive prep-work
Professional services
Thorough cleanup
Regular contact
If you're ready to get started on your residential painting needs, feel free to contact us today for a free consultation.
Clean Slate: Interior Condo Painting

Reardon Painting just completed another Condo job at 319 16th Street in Indianapolis, IN. We used superhide flat Fog (PPG) for the walls and Regal semigloss OC-17 White Dove for the trim. Thanks to Bloomington Paint & Wallpaper for their superior service. Rubicon Construction does a phenomenal job with these condos!

Exterior and Interior Painting on Home

Reardon Painting's employee Adam did a wonderful job on the Exterior and Interior on this beautiful home.The homeowners love the new colors on the exterior and how the stairway area turned out! The paint makes this house look like a new home!

Beautiful Home with Exterior Trim Painted

Reardon Painting completed the outside trim on this beautiful home! We applied Benjamin Moore Aura Exterior Low Lustre tinted to Artic White from Bloomington Paint & Wallpaper. The color really stands out on this great looking pool home & the owners were a pleasure to work with.